Macro overview
3%
Mobile connections CAGR(2)
Our customers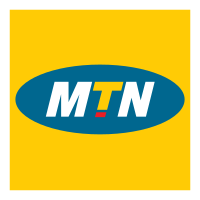 Ghana Overview
Not only is Ghana the world's second largest exporter of cocoa, but it is also one of the leading gold exporting countries in the world.
As our first market ever of operation, Ghana today hosts three multinational operators (Vodafone, AirtelTigo, MTN) and continues to see sustained growth in mobile communications.
Mobile connections are expected to grow at 3% per annum over the next five years, driven by continued population growth and low mobile penetration. Our urban-centric portfolio coupled with a relentless focus on exceptional customer service, positions us well to support the mobile operators to achieve their ambitious growth goals.
Regional Contact
Helios Towers Ghana
HTG Managed Services Limited,
31 Akosombo Road,
Airport Residential Area,
Accra, Ghana
Tel: +233 242 435581
(1) GSMA Database, accessed December 2022. Refers to 2022 mobile penetration.
(2) Analysys Mason report, February 2022. Refers to growth between 2021 and 2026.
(3) Population CAGR is calculated based on United Nations World Population Prospects 2022, accessed November 2022. Refers to growth between 2021 and 2026.