At Helios Towers, we believe people are our greatest asset. We aim for our employees to grow as the company expands. This is why we offer a wide range of training to everyone in our talented teams which includes Lean Six Sigma training. We also aim to promote internally to the greatest extent possible.
| | |
| --- | --- |
| | Lean Six Sigma black belt trained |
| | Lean Six Sigma orange belt trained |
Gwakisa Stadi
Managing Director, Tanzania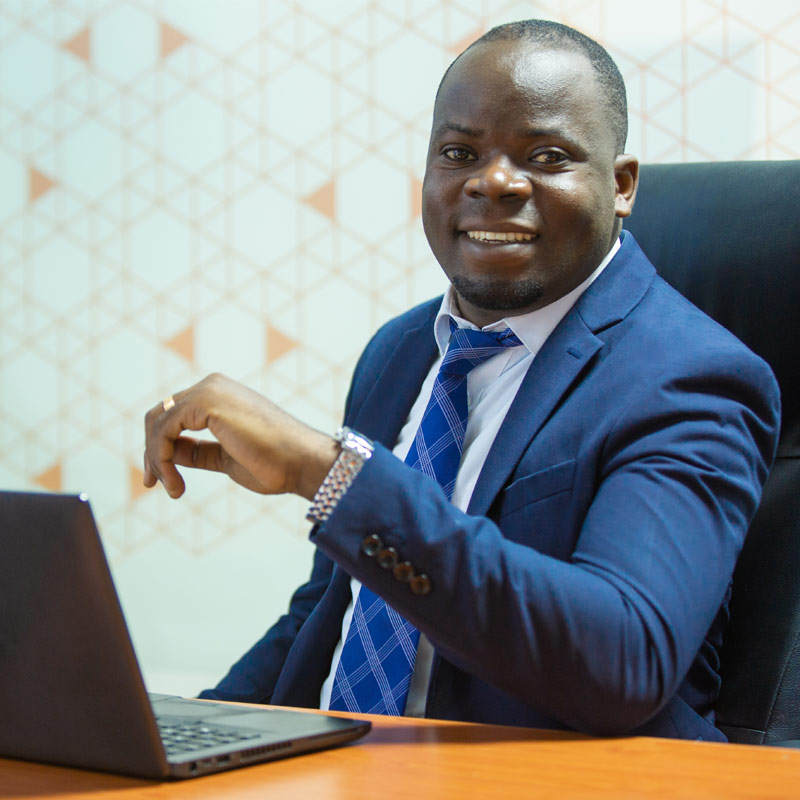 Like many other colleagues here at Helios Towers, my career growth has been fast, fascinating, and demonstrative of just how much our company actively embodies our mantra of "continuous improvement". I first started in 2015 as a Financial Controller. The people-focused culture in the business was what encouraged me to take part in the business excellence and leadership programmes. After the completion of these courses, I was given the opportunity to be a Finance Director just under three years later in 2017. Following that I was promoted to oversee our largest market as the Managing Director in 2021.
I would greatly recommend joining our thriving, people-focused community because Helios truly trusts in its people and continuously seeks out ways to invest in the career growth of all team members across our global markets. There is a clearly defined and implementable succession plan for career progression. I have seen that everyone provides such great support to each other irrespective of their experience or management level in the company.
I must also attest to the strong culture of diversity across our offices as well. Not only is there diversity of countries represented in our workforce, there is also diversity in expertise which enriches the work we do as we're able to see the world from a range of perspectives. We believe in equality, fairness, transparency whilst we drive towards shared success.
Zakia Malko
Group HR Business Partner, UK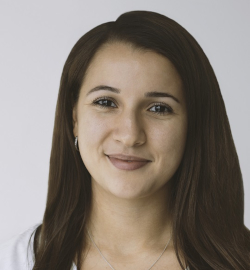 After completing an apprenticeship, I joined Helios Towers as their first Receptionist in the London Office in 2015. I was then promoted to the role of Corporate Services Administrator which gave me the opportunity to support the HR, SHEQ and Administration teams. Through this role I quickly saw that my interests lied within Human Resources. The business supported me in completing my Level 5 CIPD in Human Resource Management.
Upon completion, I was promoted to the position of Human Resources Advisor for the London office for over 100 employees. The scope of my responsibility steadily increased since then which led to my promotion in June 2021 to Group HR Business Partner for the UK. I have also been provided with a wide range of training such as Lean Six Sigma training for which I hold an Orange Belt. I was also selected to be a part of the first cohort of trainees in The Senior Leadership Development Course.
Throughout my time here, I have really valued the support and trust my line manager has given me to work with such diverse teams across our various global markets. This is something I feel makes Helios Towers unique and has helped me to progress to where I am in the business today. I have seen that Helios truly believes that people are key to the success of the business. They invest in the talent in order to get the best out of us. If you show commitment, team spirit as well as enthusiasm there are lots of opportunities here for you!
Ramsey Koola
MD Oman & Regional Director Middle East & East Africa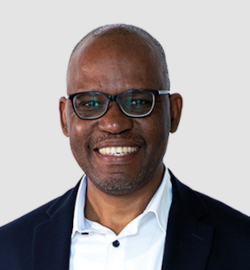 Seven years ago, I joined Helios Towers in Tanzania which it remains the best career decision I have ever made. I started as the Network Operations Manager for Tanzania during a critical time in the business. I believe the region has since transformed into a key pillar for our company who delivers excellent customer service.
Since Helios Towers launched its Lean Six Sigma training programme, I have witnessed many of my colleagues successfully become certified as Orange and Black Belt members. This business excellence programme sees staff configure as well as undertake complex several business improvement projects which have in turn contributed to the continuous improvement of our service delivery.
Throughout my time in the company, I have had the opportunity to work across our regional markets in Africa in a key leadership role as Group Head of NOC. In 2019, I was promoted to the role of Managing Director for Tanzania. A few years later I was moved to oversee the new market in Oman where I am now.
My greatest joy continues to be supporting the development of future leaders in Tanzania and Oman who now sit in more senior roles just as generously as I was when I first started. Key phrases which still ring true in my career here are, "Continuous improvement" and "One Team One Business". I strongly believe in the foundations we have built for employee development here.
Joyce Mensah
Head of Performance Engineering, Ghana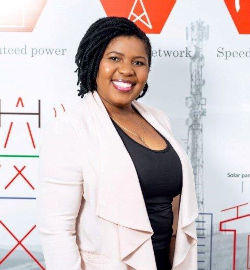 I joined Helios Towers in 2010 as an Executive Assistant then progressed to a Data Analyst the year after. From there I led the compliance processes as the NOC manager in Ghana in 2017. In 2020 several colleagues encouraged me to apply for a new role. They saw the potential in me and believed that I had the capability to take it up, which was all the motivation I needed. I successfully assumed the role of Head of Performance Engineering in Ghana after a series of transparent interviews. The internal core values of integrity, partnership, and excellence have contributed to our success story as a corporate body over the years.
My rise through the ranks attests of the positive internal culture of employee development at Helios. I believe there is always an opportunity for career development and growth here which challenges me to go for gold. It is always my aim to look out for my team members as I recognise my output is one of the many batons that feeds into the work of my other colleagues up until the very end of each process to reach our organisational goals.
For me teamwork at Helios feels organic and symbiotic: we are one, big responsible family! I often find myself in awe at how beautifully we work together to achieve the best output because we all strive to go above what is asked of us.
Fatoumata Mbaye
Finance Director, Senegal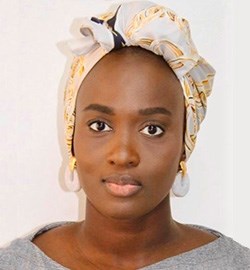 I joined Helios Towers in May 2021 as the CFO of Senegal Opco. It was a very exciting time as the business was launching that year making Senegal the first infrastructure operator in the market. Joining Helios Towers has so far been a time of great enrichment for me. I have learned so much about the infrastructure of an any individual operator within the telecom industry. It has also been an eye-opening experience to see the growth potential and added value our company brings to developing countries. We always strive to promote equality in access to internet coverage through reducing the investment gap in passive infrastructures.
I have also found that at Helios Towers there is a strong people-oriented culture that favours continuous self-development. There is an incredible training portfolio for a variety of challenging tasks including lean six sigma programs. I strongly believe this creates opportunities for Human Resources to recruit local talent which is crucial to me.
Multiculturality and diversity are also an everyday experience within the group, offering possibilities to work cross-functionally with people based in the UK, across West, Central and Eastern Africa and now Middle East.
Lujaina Al Amri
Quality Assurance Engineer, Oman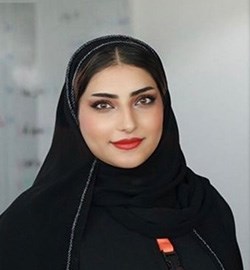 I joined Helios Towers Oman in March 2022 as an AutoCAD Engineer. In August, I moved into The Projects Department as a Quality Assurance Engineer. My interest was piqued from the first week where I had a great experience learning more about Towers because I studied urban planning and architectural design. My team were all welcoming and supportive from the start: they were like a family.
Helios Towers Oman is a workplace that ensures employees' health, promotes their career growth and encourages them to achieve their goals. In this business I genuinely feel you can also ask questions easily and this helps build your experience and feel valued at work. Helios Towers has a positive work environment with respect and understanding between colleagues. These can instil confidence and comfort in your job and your worth in it. In addition, successful managers seek to support their employees positively in many ways, through one to one meetings and team-building activities. The company also provides training and development opportunities for its employees which I believe raises the work output quality for everyone.
Now, after 7 months of working, I've been informed that I'm one of the CEO Commendation Award Winners for 2022. I really appreciate all the love and support I have received from HTO. They all have been right there, helping me out wherever and whenever they could these past few months. I am looking forward to achieving more success with this amazing group.
Jannie Hamilton
Deputy General Counsel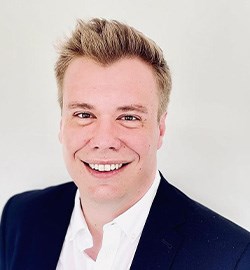 It's the people for me! From my supportive colleagues to the leadership teams who are always willing to offer guidance to the difference we make in the communities we serve across the globe. Working at Helios Towers has been a rewarding experience from day one. I joined the Helios Towers team in 2019, having been appointed as Head of Legal for Helios Towers in South Africa. Recently, I have joined the Group Legal team as Deputy General Counsel. Helios Towers is my first in-house role after several years of private practice, so everything was new to me when I joined. Fortunately, I was welcomed by a dynamic team of go-getters, without whom I would not be where I am today.
Helios Towers has provided me with countless opportunities to diversify my skill set and become involved in new areas of the business. This has given me a new perspective and I am immensely proud of the importance we place on creating a sustainable business alongside our partners.
Even after more than four years at in the business, every day brings a new challenge; creating opportunities for me to learn and grow in my career. I am excited to see what the future holds as Helios Towers continues its journey to even greater things!
#OneTeamOneBusiness!